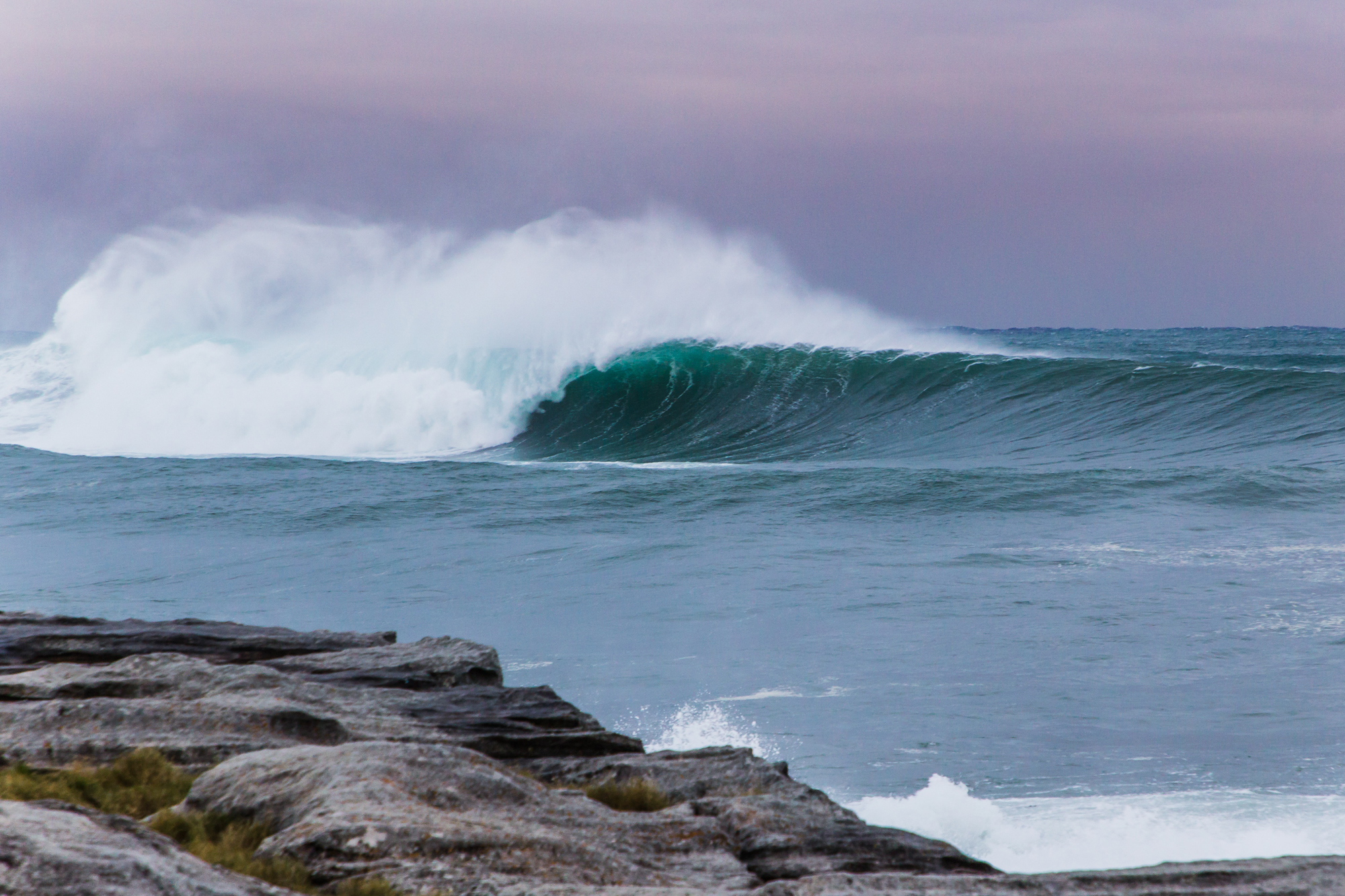 Cake Fear: "It Pretty Much Chewed Everyone Up And Spat Them Out"
It was still dark, and Jeremy Wilmotte and Lachy Lemarseny were nervously trying to pick
It was still dark, and Jeremy Wilmotte and Lachy Lemarseny were nervously trying to pick their jump-off moment, when Billy Morris came down the path, slipped over, and landed on his arse in the mud.
"I couldn't see where I was going!" Bondi's veteran superstar lensperson claimed later.
Billy wasn't the only one to fall that day. For the next five hours or so, the crew who've made Wedding Cake bombie their go-to challenge in massive southerly swells threw themselves against this woolly mammoth of a wave, heedless of its desire to smash them into very small pieces indeed.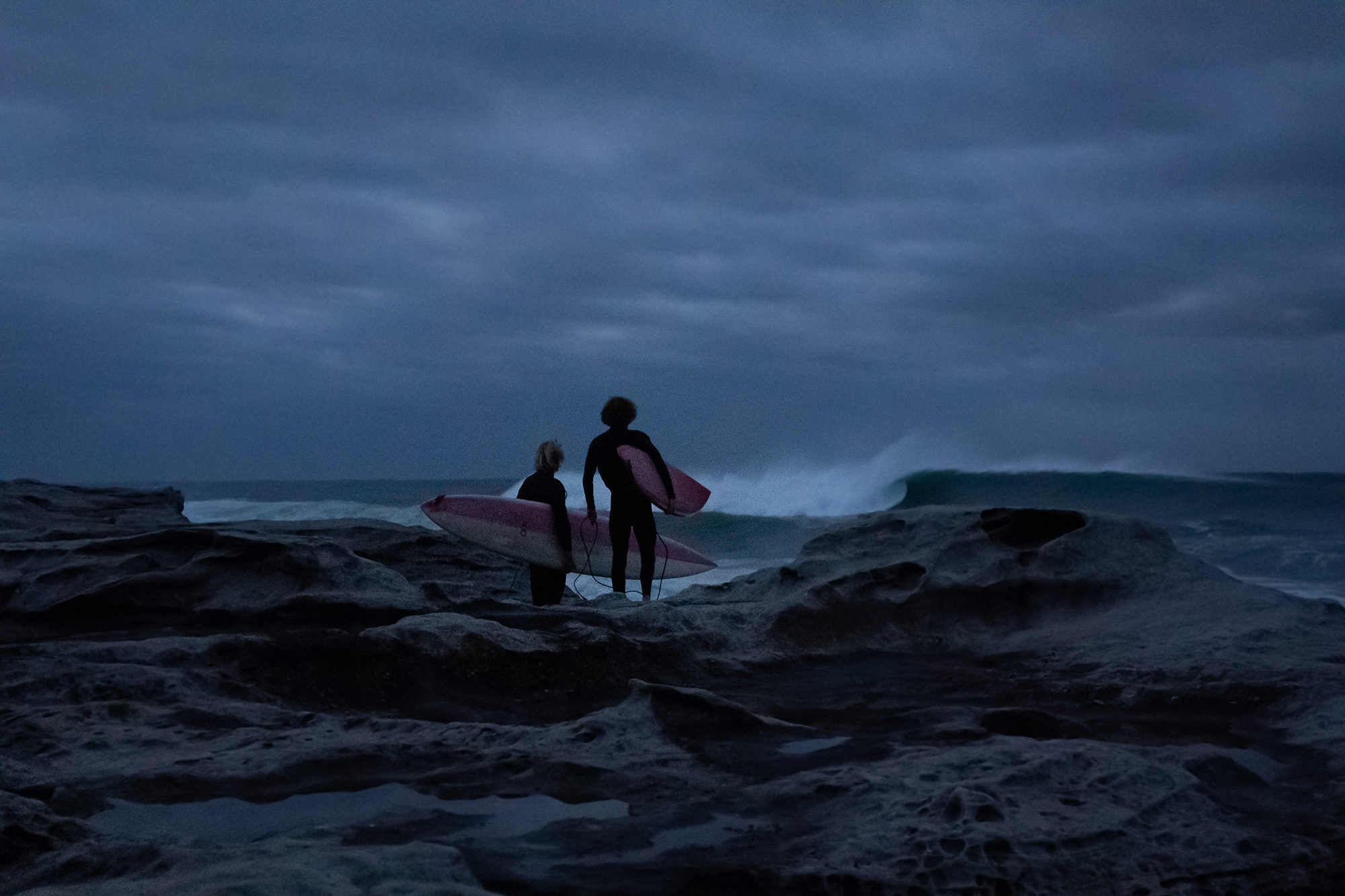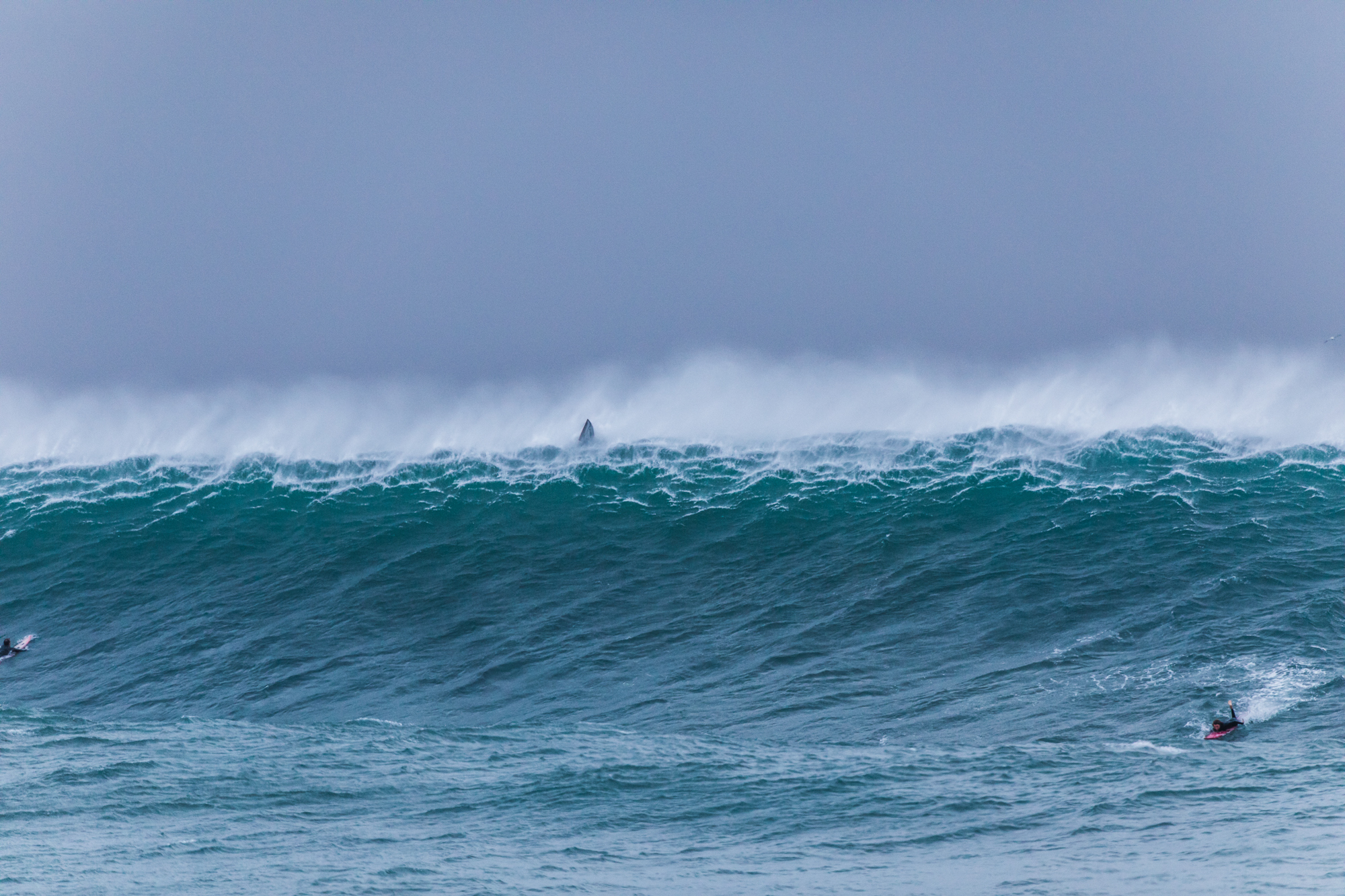 Epic rides and epic stacks abounded, including a superb takeoff-to-near-make by Lachy and a spectacular, possibly near-suicidal pull-in by Matt "Howie" Howard, who'd been whipped in by tow partner Jamie Reid.
Surfline's Hannah Anderson was down there almost before anyone. "Lachy and Jeremy were getting ready up at the cars," she says. "There was a lot of nervous energy in the air. I walked over to have a look and saw the biggest set I've ever seen out there. I don't even know, 30 feet?
"Lachy came over and said, 'It's pretty heavy, hey.' I said 'You should have seen the set that just came through!'"
Lachy and Jeremy were the first out on what turned out to be Wedding Cake's biggest ever morning. For a long time, maybe 45 minutes, they didn't get a wave — stalking, trying, getting blown off, looking for position.
"There were 20-footers coming through that no-one even got," says Billy. "They paddled way out to wait for those ones and quite a few smaller good ones came and broke inside, like 15-footers, 12-footers."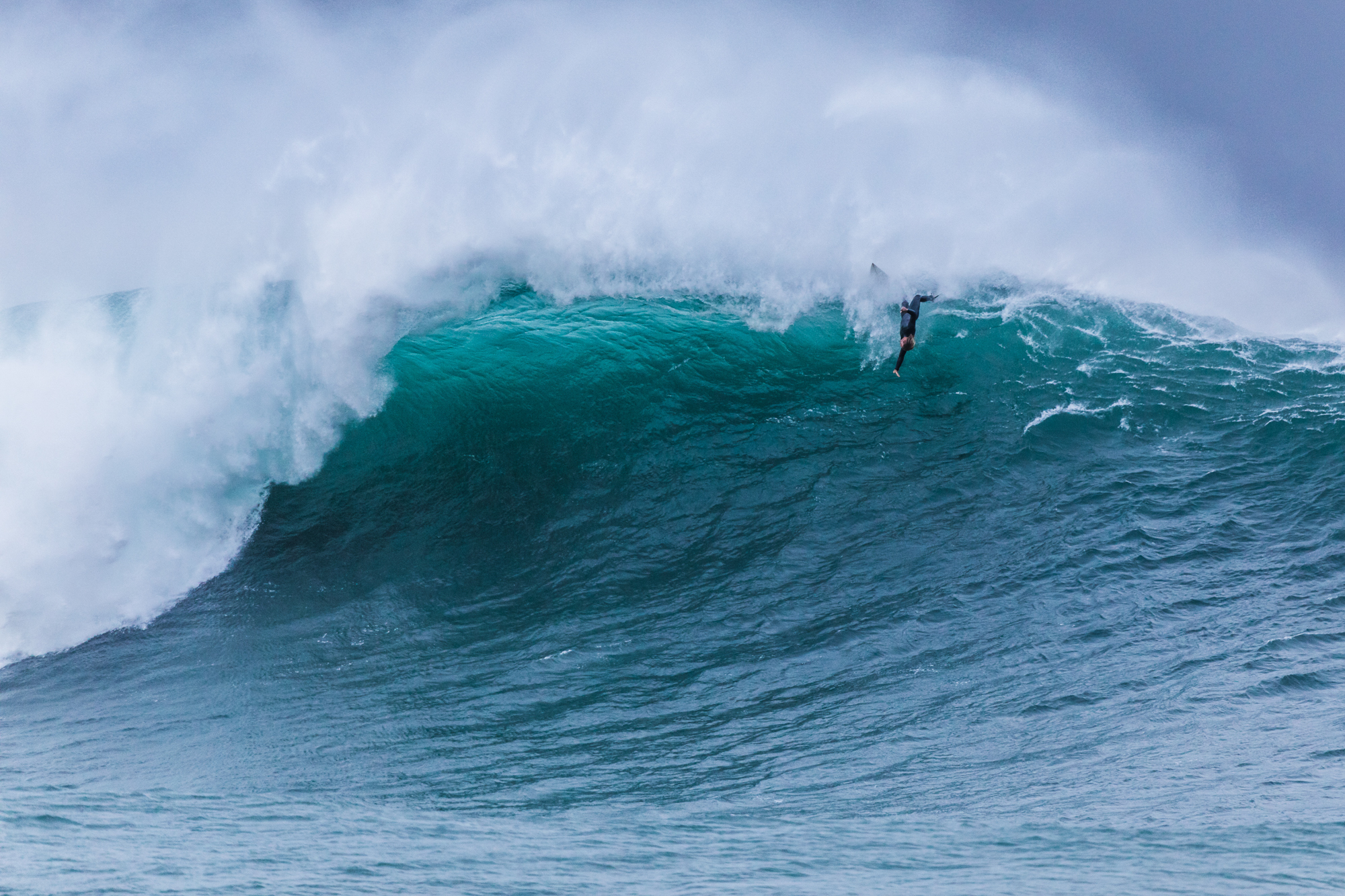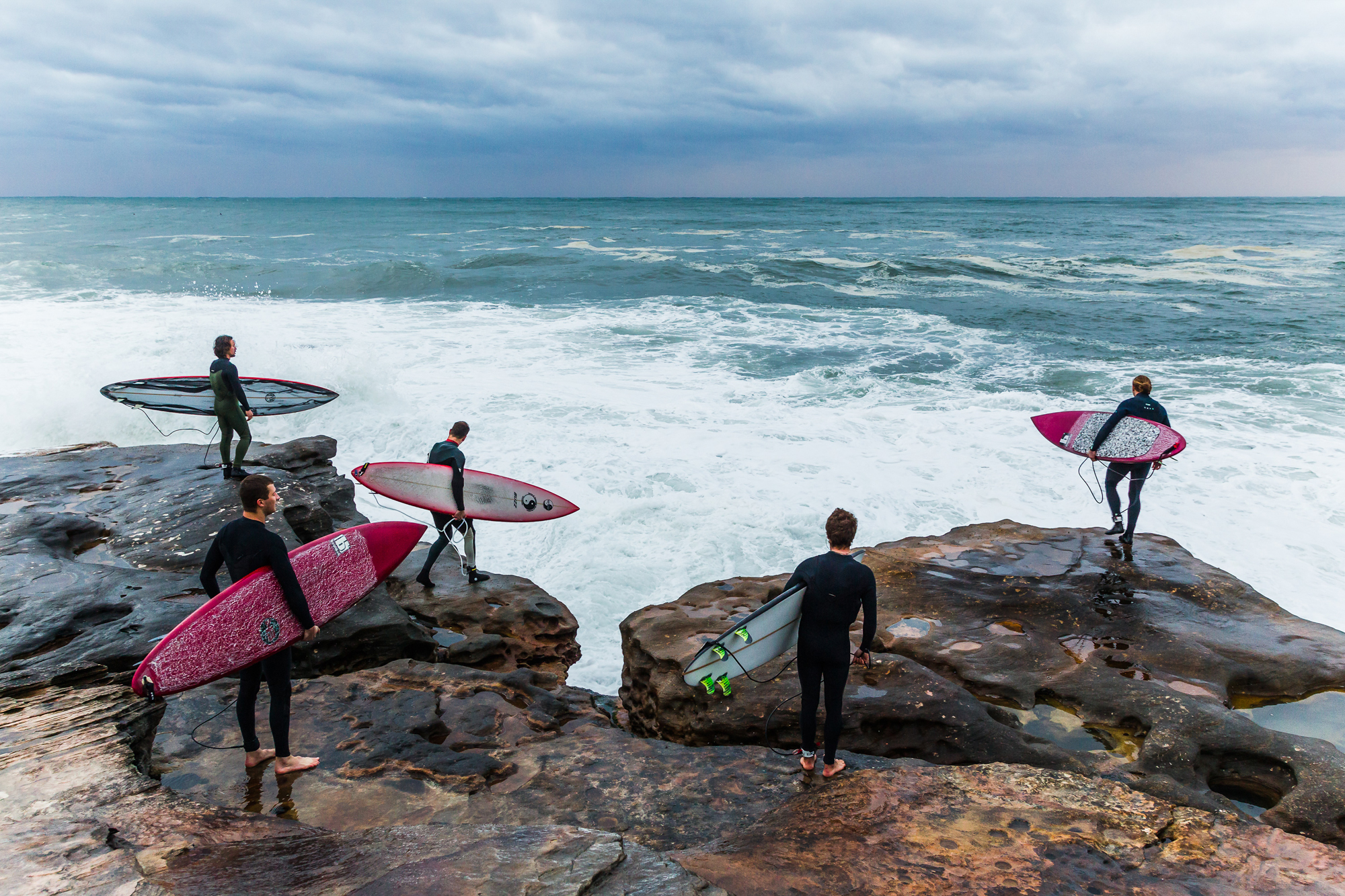 Another pack of paddlers jumped in, including Josh Ku and Joel Pilgrim, and slowly the crew began getting a handle on the situation. Then the skis began to show up: Jamie and Matt, and Dylan and Summa Longbottom, two or three more. Eventually five ski teams and around a dozen paddlers.
"That's when the paddlers started getting a lot of waves," says Hannah. Maybe the presence of the skis was a reassurance. Risk was definitely on everyone's minds that morning. Bill recalls Joel Pilgrim sending him a text from the lineup, knowing Billy's a trained firie: "Listen mate, I just want to let you know there's a defibrillator under the back seat of my car."
Billy chortles: "I was like, great! Thanks! I dunno if I want to know that…. But the skis, when they're there, they're always going to pick you up when you're caught inside, and you know that. It's when they're not there that it gets heavy."
You can see in the photos where that point was made on Wednesday.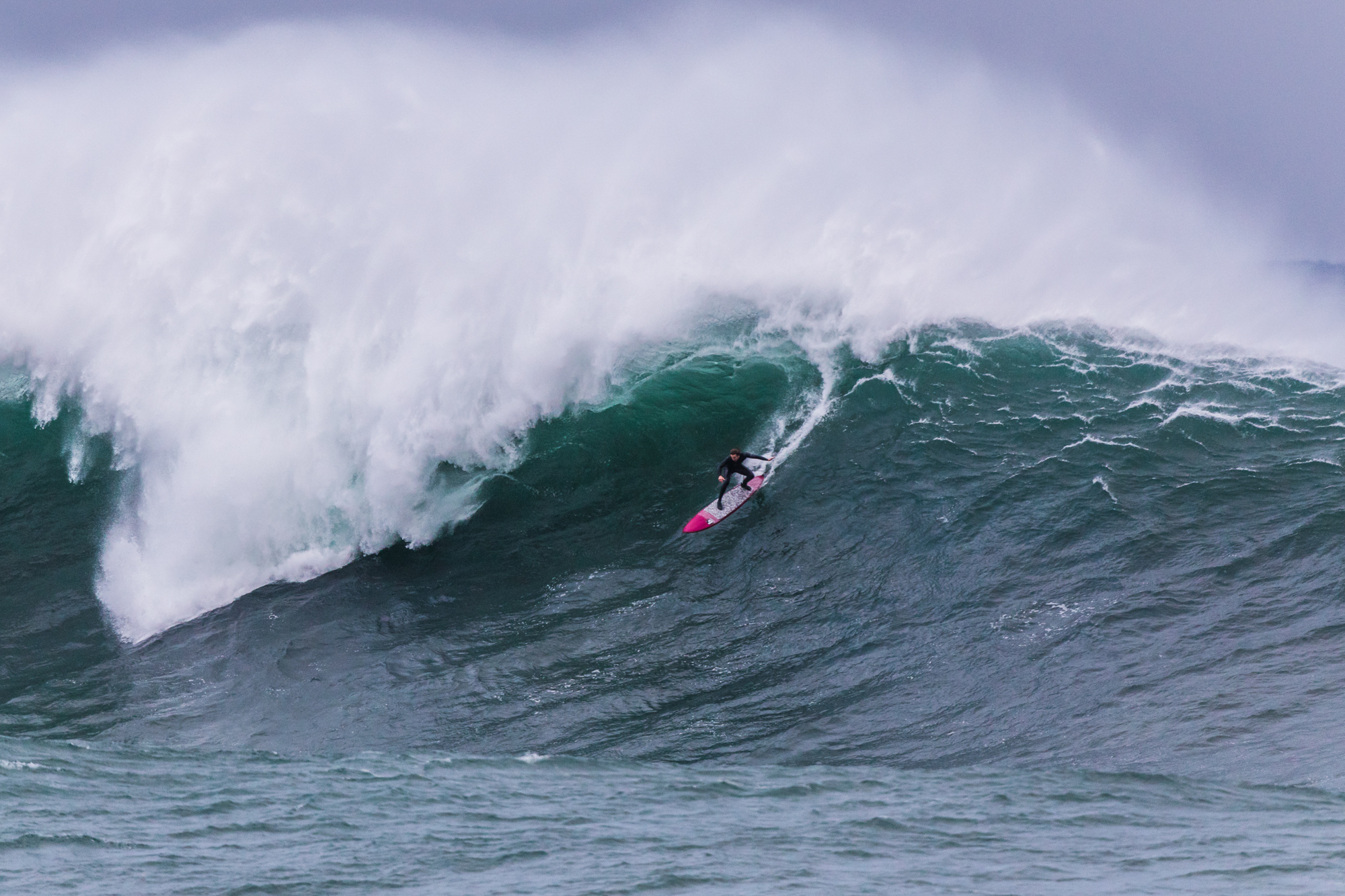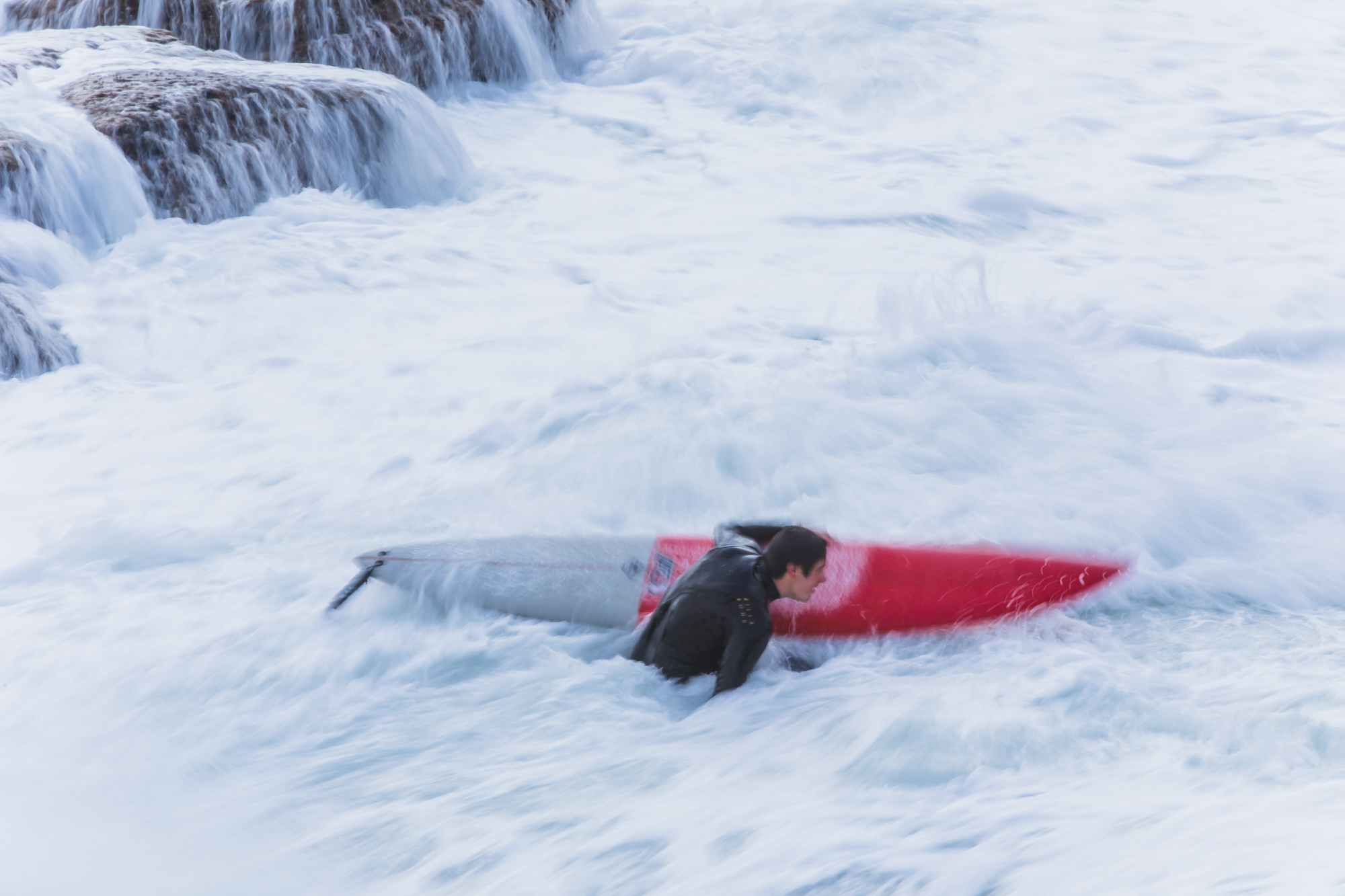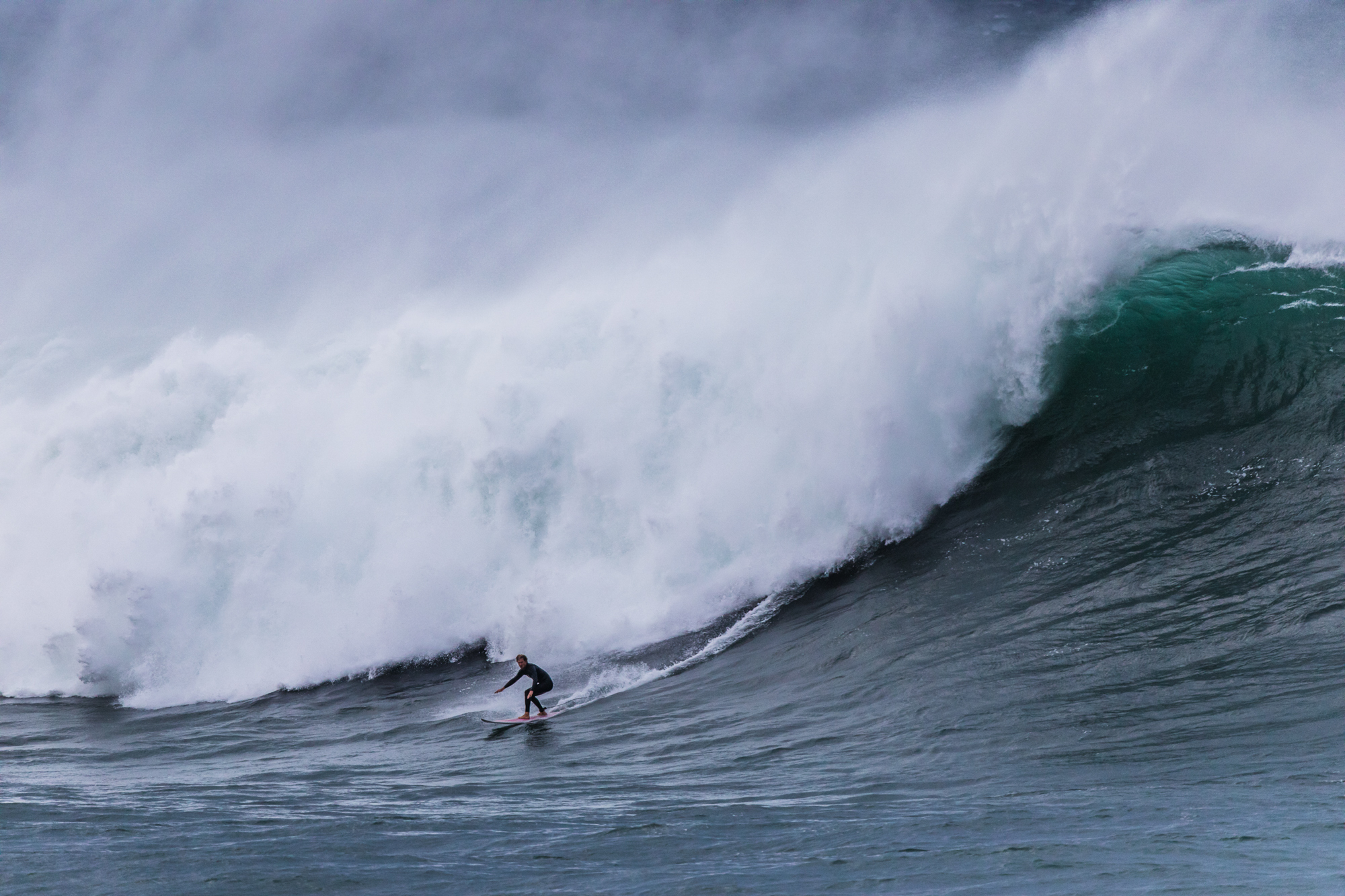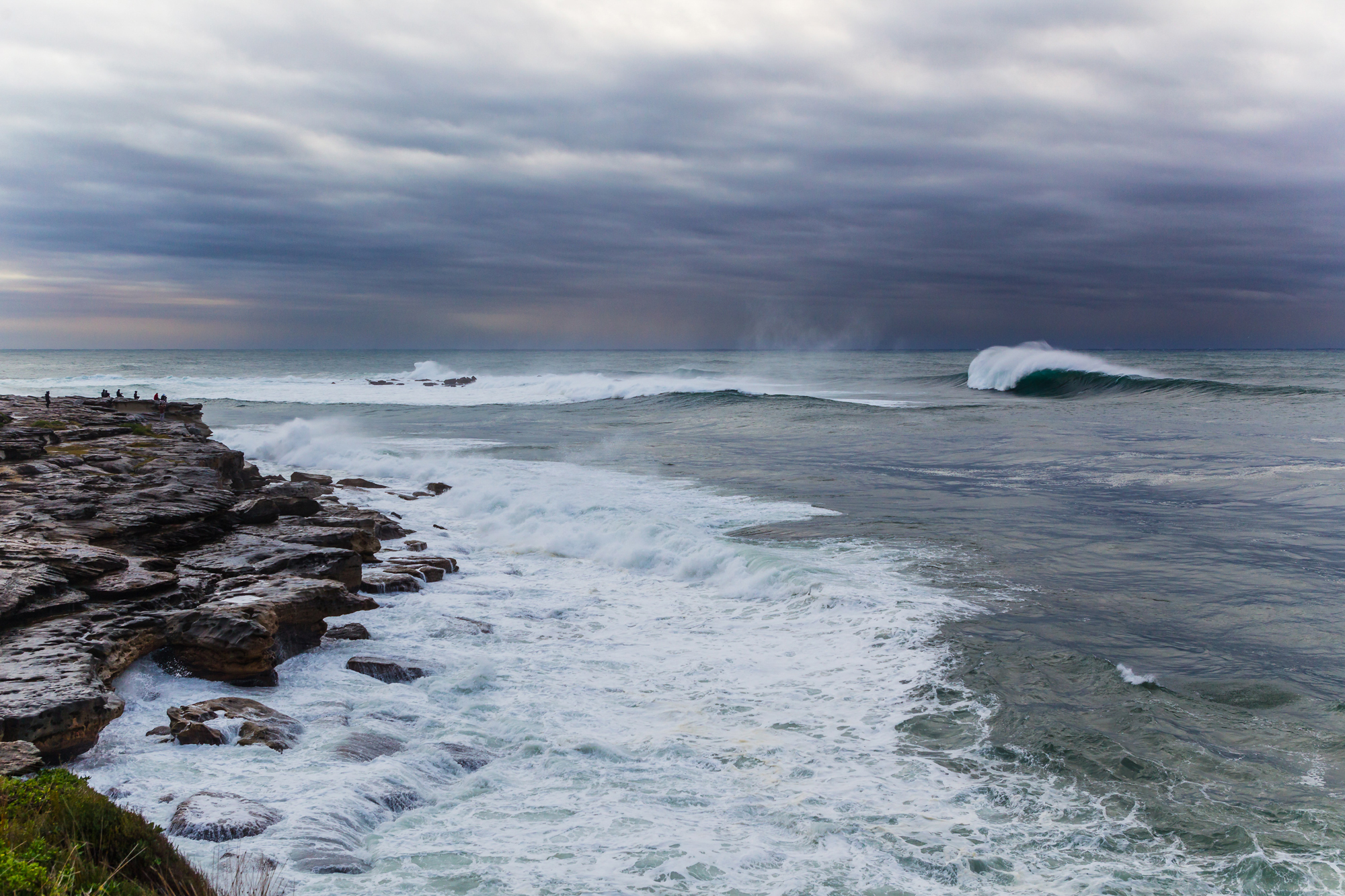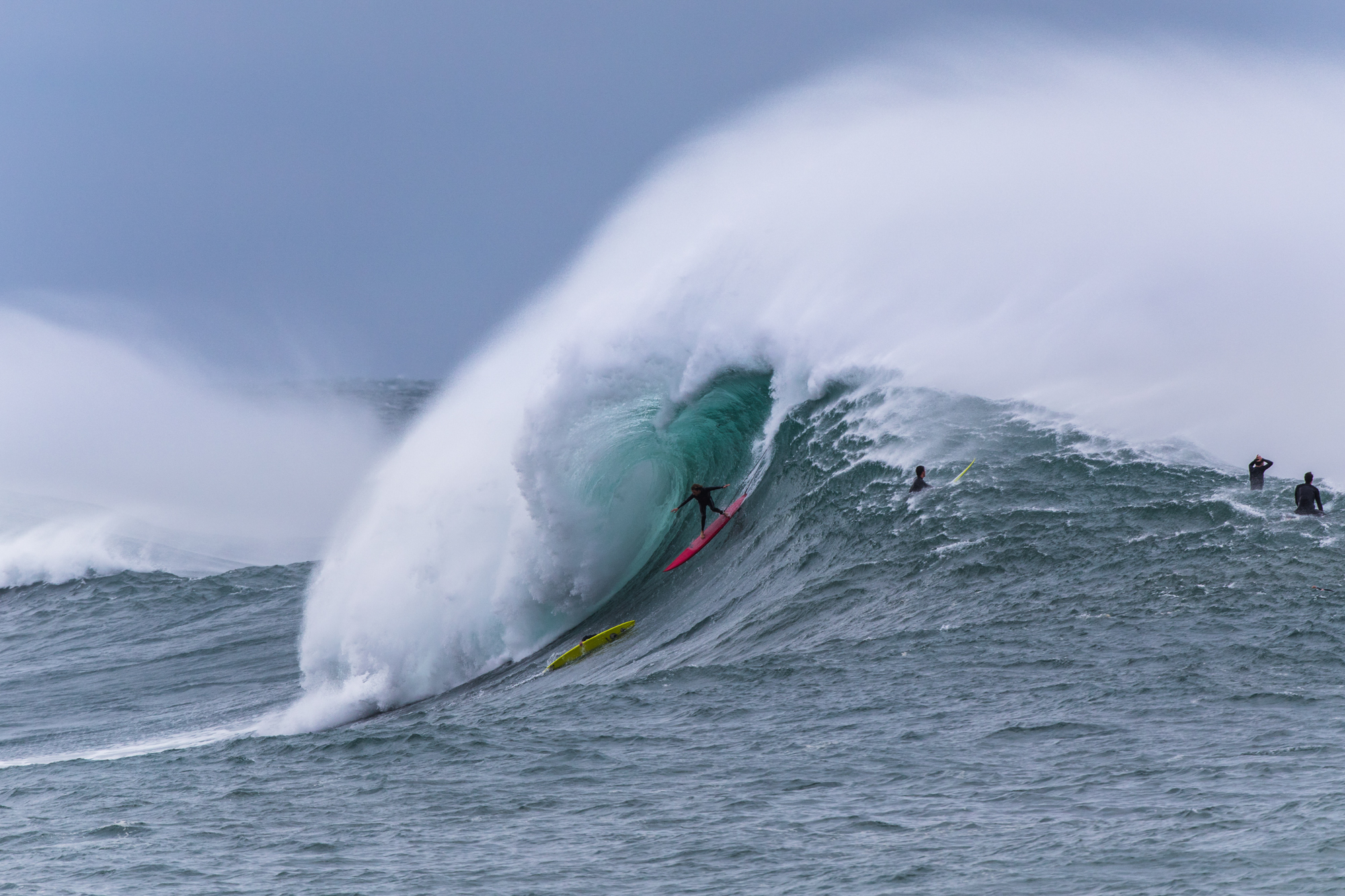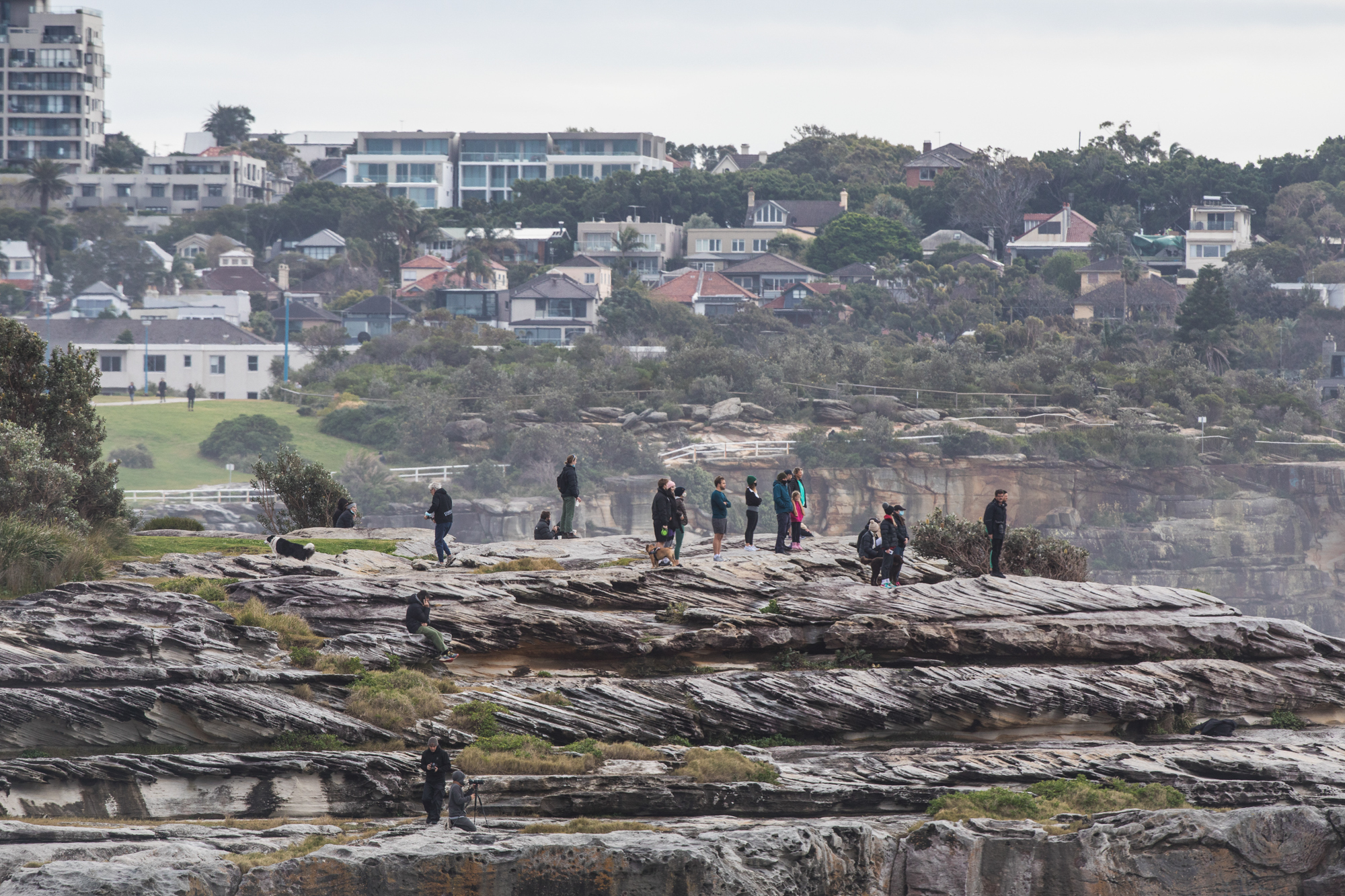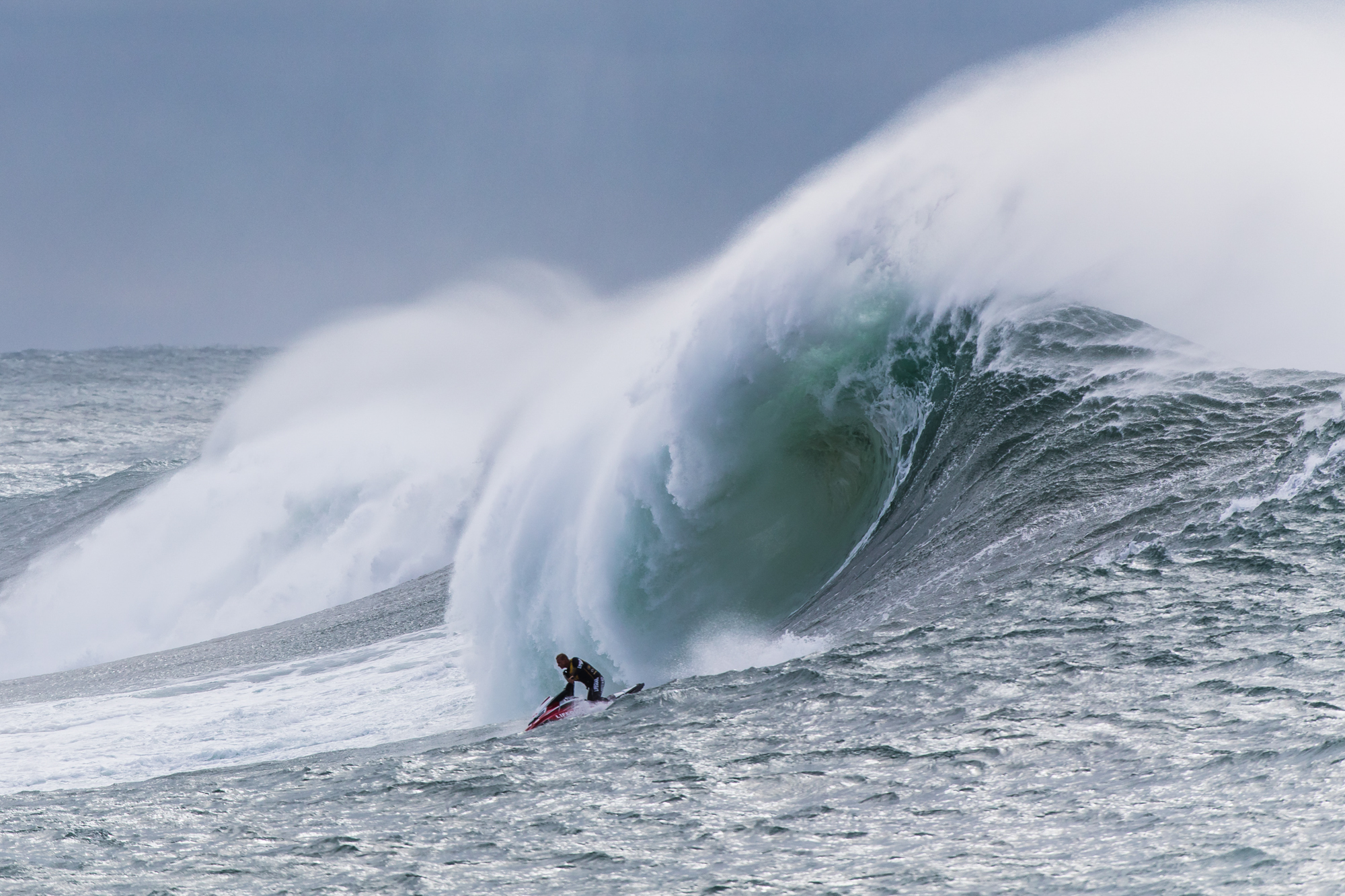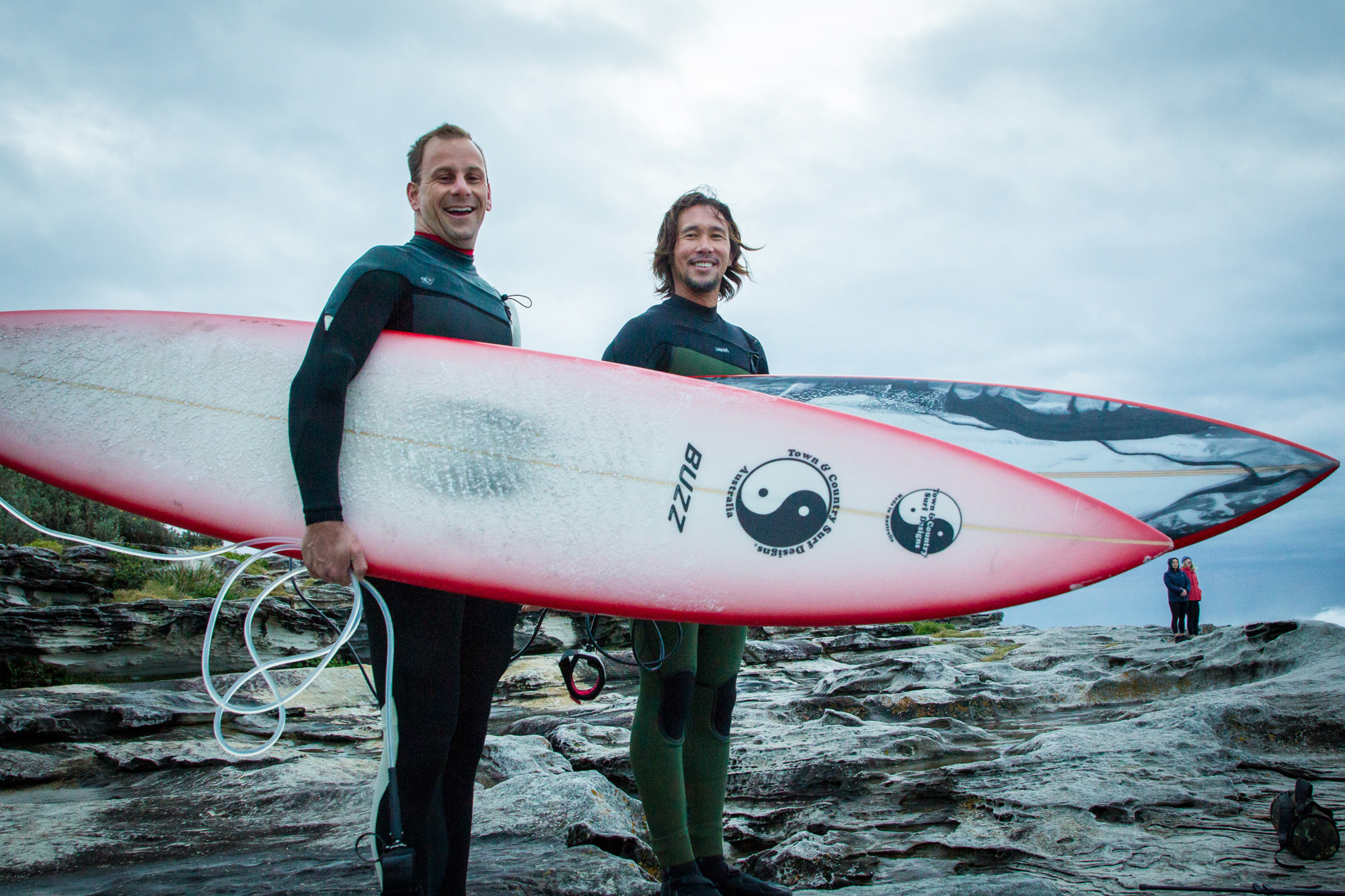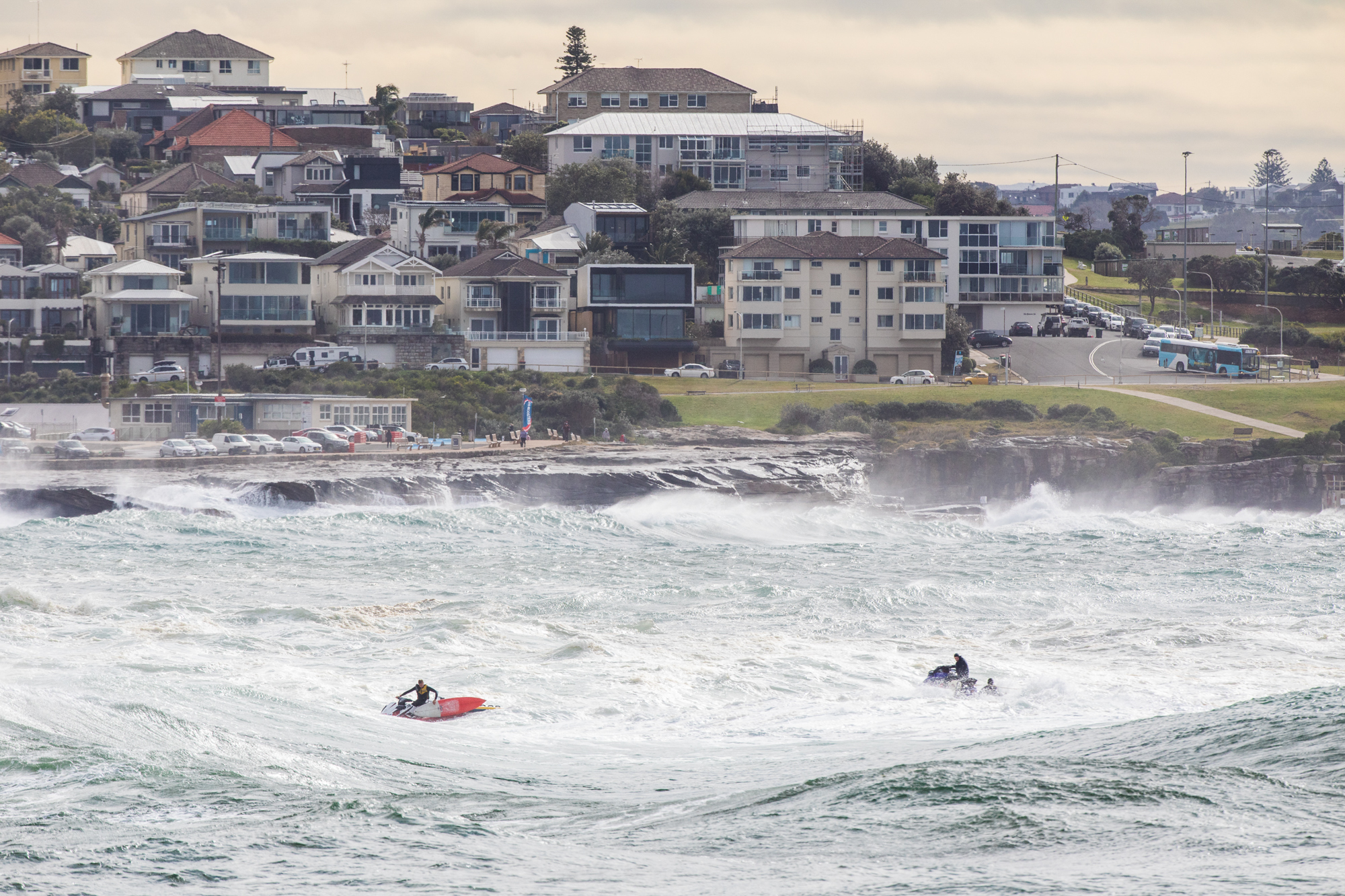 Meanwhile, says Hannah: "You felt like something was going to happen. Then Howie got that one. I don't know if you can even make a wave like that, it's so almond shaped and changes every second. Maybe if you really hold a high line? But… it's wild. It's pulling into death."
The normal crowd of eastern suburbs strollers and watchers was down. "I think people are a bit scared of just sitting there," theorises Bill. "There's cops everywhere, people are worried about being caught for not exercising or whatever. A lot of people walked past though. They'd stop, get out their phone, take a photo and keep going."
You can't help but wonder: what do these people even think of us?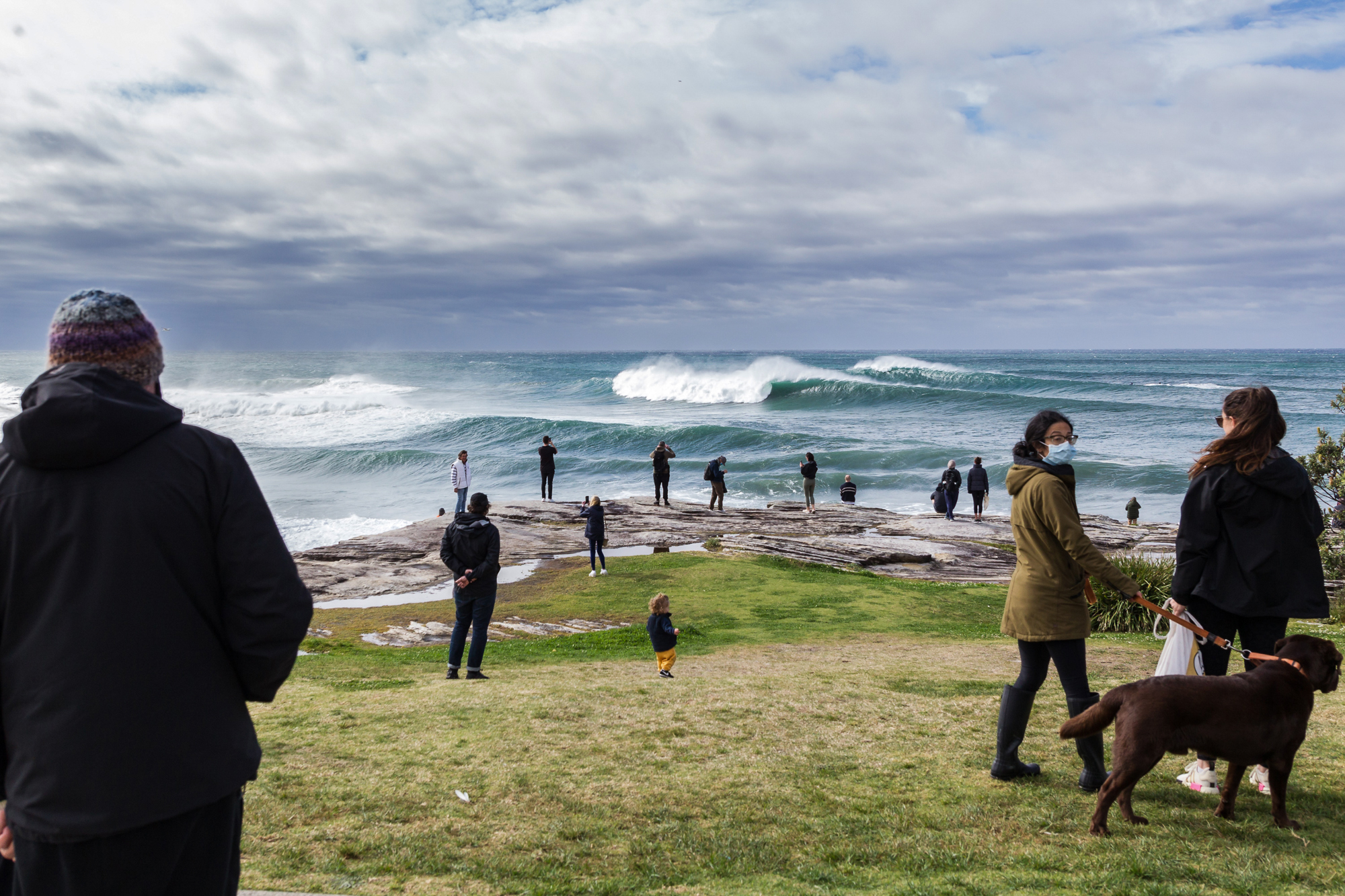 Anyway, so eventually a massive set did its terrible work, catching everyone inside, Josh Ku snapped his board and went through the two wave hold down cycle, the skis helped pick everyone out of the mess, and by 11am nobody was left but Matt and Jamie on their ski.
Hannah and Billy were left standing there. They tried to leave, but sets just keep coming through. "We were going, oooo, that was mental!" says Hannah. "What a day. It just chewed everyone up and spat them out."
Here's Hannah's clip from the day. Way more to come from this session and others.
And here's the Narrabeen version of Wednesday August 25.
There's an epic weekend in store for much of NSW. Check the Forecasts: Sydney  | Newcastle | NSW South Coast | Northern NSW