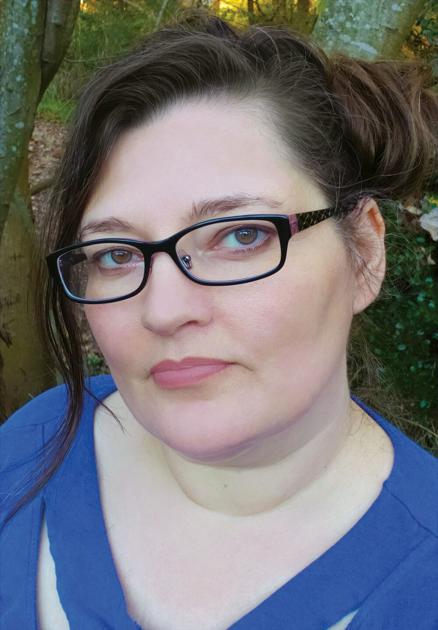 Glendale woman creates logo for Perry County healthy food project | Local News
Nikki Enlow, a Glendale resident and Central Hardin High School graduate, is using her talent
Nikki Enlow, a Glendale resident and Central Hardin High School graduate, is using her talent as a graphic design student at Hazard Community and Technical College to assist a mission for healthy food access through a University of Louisville project.
"The Healthiest Cities & Counties Challenge: Perry County project is positioned to not only help Perry Countians but also serve as an example for other communities across the United States and help them improve food access locally," a news release said.
Creating the graphic used for the project was one aspect of Enlow's involvement. As a student in Professor Wendy Davidson's visual communications: multi­media class, Enlow designed a banner for the Facebook page, a sticker with a QR code and a modified logo design that will be printed on masks.
The release said her inspiration for the logo came from two main sources: Perry County itself and the goals of the project.
"For example, the colorful leaves on the tree represent the diversity of the people in Perry County as well as the diverse forms of food and food assistance available," Enlow said in the release.
She said the "Perry County" text is placed at the base of the tree, serving as its "roots" because the initiative is rooted in the community.
"Nikki produces such fantastic designs that I always look forward to seeing her work. Nikki puts so much thought and consideration into each design, making each piece of work unique and special. I am especially proud of her work on this project," Davidson said in the release.
Dr. Frances Hardin-Fanning, RN, at the University of Louisville, heads the project where Enlow's work is used. The university is coordinating the Perry County project and it is sponsored by the Aetna Foundation, the American Public Health Association and the National Association of Counties. 
Hardin-Fanning said the goal of this project is to help people in Perry County learn how to eat healthier.
"We recognize many of the barriers to healthy eating in rural counties and we are working in partnership with the community to reduce those barriers," she said.
Enlow said in the release she is considering being a graphic designer for a nonprofit or possibly creating accessible visual communications for businesses.
"I don't know specifics at the moment; I just know I want to make a positive impact on people's lives," she said.
She plans to graduate this month with a major in visual communications: multimedia.