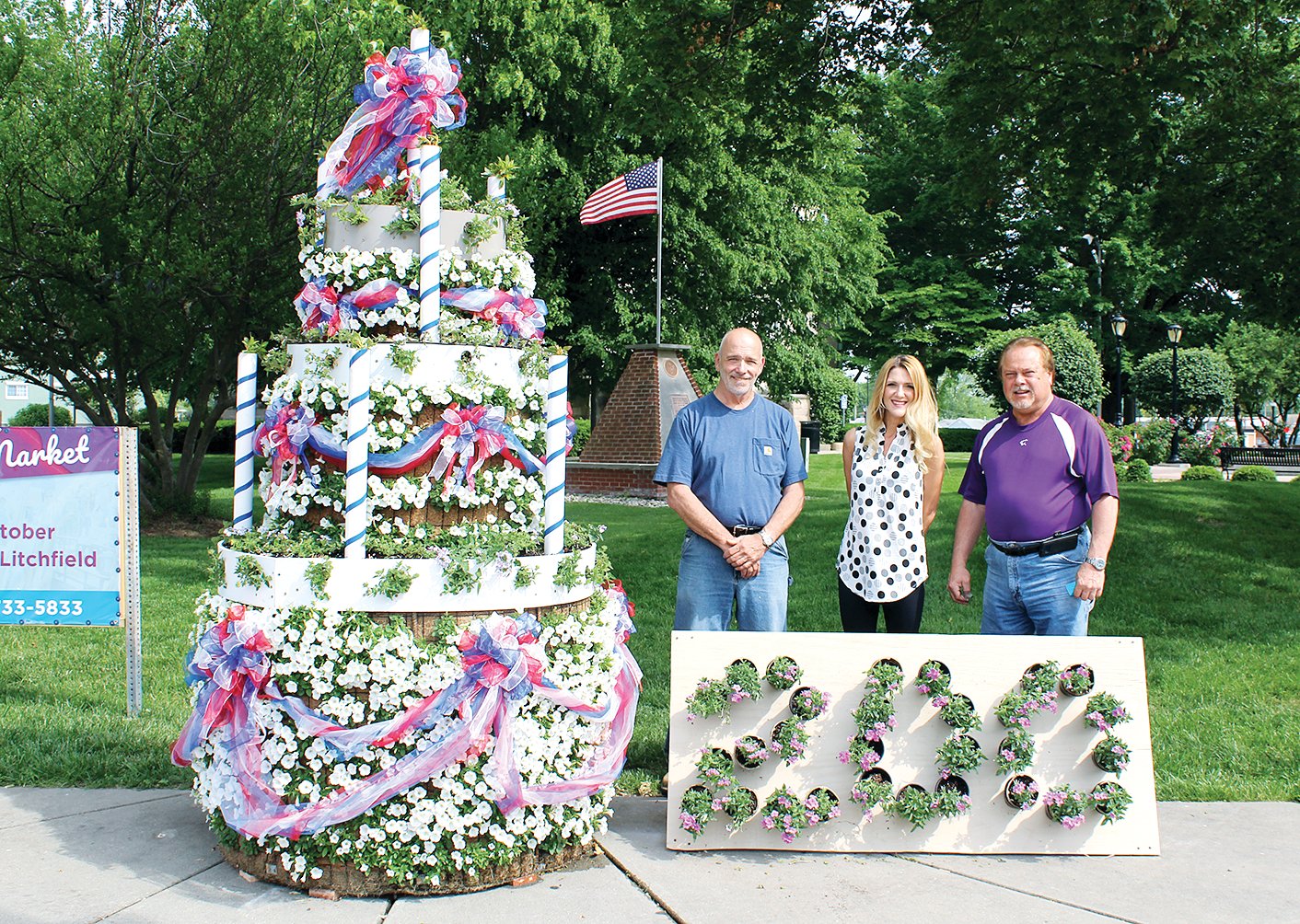 Litchfield Unveils Bicentennial Cake | The Journal-News
The city of Litchfield unveiled their birthday cake, commemorating Montgomery County's bicentennial, displayed in the
The city of Litchfield unveiled their birthday cake, commemorating Montgomery County's bicentennial, displayed in the center of downtown Litchfield on the corner of Route 16 and State Street in Carnegie Park.
Montgomery County will celebrate its 200th birthday on Saturday, June 5, from 11 a.m. to 7 p.m. at the fairgrounds in Butler with a live pioneer scene, petting zoo, antique tractors and cars, wood carving, more than 50 booths and historic displays, and live entertainment.
In honor of continued growth for the county, Litchfield created a living birthday cake. The body of the cake is made of hundreds of white petunias and draped with purple verbena. 
This botanical piece was made possible by a local donation, the creative talents of floral designer Michael Klaves, and donations by Petal Pushers and A&D Electric, both of Litchfield. 
The official Montgomery County Bicentennial Celebration will be held Saturday, June 5, from 11 a.m. to 7 p.m. at the county fairgrounds in Butler. The event will feature vendor booths, food and organizational displays. For more information on Montgomery County, visit www.montgomeryco.com/index.php/mc-200th.