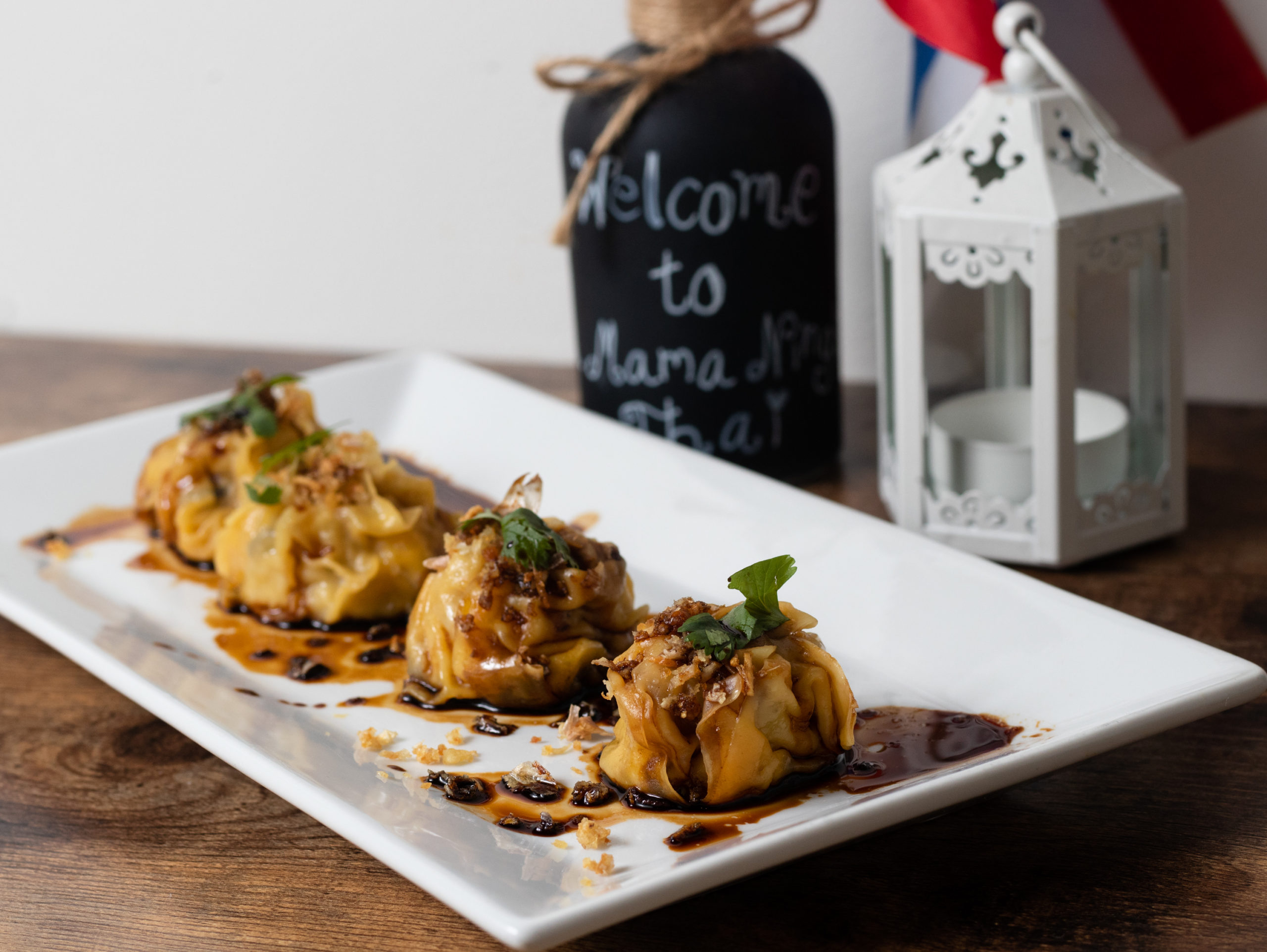 Mama Ning's Brings Thai to Watkinsville and More Food News
MAMA NING'S THAI (2 S. Main St., Watkinsville, 706-705-1012): You wouldn't think that a Thai
MAMA NING'S THAI (2 S. Main St., Watkinsville, 706-705-1012): You wouldn't think that a Thai restaurant in Watkinsville would be good, even though the town does have some bright spots, and dining options have expanded. Even Athens only has limited Asian options whether east, west, north, south or central. Sure, there are plenty of places where you can get an OK curry or a simply executed stir-fry, but there's not a ton beyond that. 
Mama Ning's isn't exactly uncalibrated to the Western European palate, but it is far better than it needs to be. Occupying the former Mirko Pasta space in the Town Center complex in downtown Watkinsville, it has a patio for outdoor dining, an acceptable if not amazing mask policy (a sign on the door asks the unvaxxed to mask up, pretty good for Oconee County), and a solid online ordering platform for take-out. You can pick your spice level from mild to very hot for most dishes, and medium is plenty adequate. The best stuff on the menu is under "Mama Ning's Favorites," where you'll find catfish in basil sauce (lightly fried and served with bell pepper, onions, green beans, green peppercorns, fingerroot and mushrooms in a chili basil sauce; it unsurprisingly collapses in a take-out container, but still has plenty of flavor), a bunch of duck dishes, Thai-style chicken and rice (also available in a smaller portion on the kids menu and basically the Thai version of chicken soup, steamed with plenty of aromatics, served with a hearty broth and comfortingly bland in many ways), and khao soi/chiang mai noodles (a delicious curry dish focusing on coconut milk and turmeric with egg noodles, your choice of protein, onions, lime, scallions, cilantro and wonderfully good and surprising pickled mustard greens, to be topped with fried wontons for a satisfying crunch). The vegetables and the fish seem to be the best offerings, although there's also larb, a cold ground-meat salad most often made with pork but here available as chicken, shrimp or tofu, all tossed with lime juice, fish sauce, onions, celery, cilantro, mint and scallions. Tofu and the chicken massaman are fine but not exciting. The green papaya salad is a little wilted. The idea of the Thai-style scrambled egg, packed with vegetables, is a bit more exciting than the reality, in which the result is a chewy pancake studded with stuff that doesn't assert itself. Still, on the whole, the place deserves credit for using fresh ingredients and not relying on sugar to carry its dishes. Even the tom yum, a hot-and-sour-type soup that's a standard in many Thai restaurants, has more panache than at most places. 
The aforementioned kids menu has multiple options, none of which is chicken fingers, and there is makgeolli (Korean rice beer) among the beer and wine options, plus cake from Sweetie Pie by Savie for dessert. The restaurant is open for lunch and dinner Tuesday–Sunday, with a break in between the meals.
ACHACHI INTERNATIONAL MARKET (2024 S Milledge Ave., Athens, 706-850-9800): This place isn't a restaurant at all, but a market. It's worth a note nonetheless, as it has been a minute since Athens had a place where you could get Indian, Pakistani, Arabic and West African groceries. The store, right by the Islamic Center on Milledge Avenue, is fairly teeny, but it packs in a lot, especially in the second room that would be easy to miss, where coolers hold whole frozen fish (pomfret, rohu, etc.), halal meats, butter made from water buffalo milk, lassis, tofu, roti (cooked and uncooked) and interesting sodas. There are fresh vegetables, too, and gigantic bags of rice. The main room has copious packets of various curries, well-priced whole spices, nuts, loads of snacks (potato chips in an array of flavors, including mint; bags of spicy fried lentils), poori, mango drinks, soaps, loads of pickles, Cadbury Milk chocolates and much more. If you're looking for excellent COVID precautions, you won't find them here, and some things are still better found at Fooks Foods, just down the block, but it's a fun place to browse and discover new things, and a valuable resource for the many international students who live in the area. It's open 11 a.m.–9 p.m. every day, and more than willing to do special orders for folks who ask.
Like what you just read? Support Flagpole by making a donation today. Every dollar you give helps fund our ongoing mission to provide Athens with quality, independent journalism.